About Radiant Belle Med Spa
Radiant Belle Med Spa specializes in high quality spa treatments and services that addresses all your beauty and wellness concerns. Radiant Belle Med Spa is owned and managed by Melanie Teofilo, a certified clinical esthetician, and works alongside other highly qualified estheticians and medical staff.
Mission: Radiant Belle Med Spa's mission is to produce beautiful and natural results using only the finest aesthetic treatments and services combined with the use of quality products and cutting-edge machines and technology, all to ensure that clients are happy, satisfied and to boost and regain their self-esteem.

Vision: Radiant Belle Med Spa's vision is to redefine the definition of beauty of what people expect from aesthetics treatments. We strive to deliver high quality, compassionate, respectfull and responsive aesthetic services.

Services
OxyGeneo Facial is the world's leading facial technology and the most popular facial treatment in Canada. OxyGeneo is a 3 in 1 super facial technology: EXFOLIATE of the dead skin cells, OXYGENATION by Bohr effect and INFUSION of therapeutic active ingredients.
Diamond Microdermabrasion is a non-invasive treatment that improves the general skin tone, texture and reduce the effect of aging skin. It improves the appearance of sun damage, wrinkles, fine lines, age spots, acne scarring, melasma, and other skin-related concerns and conditions.
Skin Pen Microneedling, also known as Collagen Induction Therapy, is a non-invasive skin-rejuvenation therapy that uses a device with fine needles. It stimulates collagen production to create smoother, healthier and youthful looking skin. It improves the appearance of acne scarring, fine lines, pigmentation, melasma, and pores.
Dermaplaning is a safe alternative treatment to chemical exfoliation.  It removes outer layer of dead skin cells and remove fine facial hair commonly known as "peach fuzz" leaving the skin immediately smooth, supple and vibrant. 
Perfect Derma Peel (Chemical peel) is a non-invasive treatment that exfoliates and peels away the old and dull outermost skin cells. Chemical peels can help improve the appearance of sun-damage, uneven skin tone, fine lines and wrinkles, reducing acne, minimizing dryness, oiliness, fine lines, pores, sun spots, melasma, and hyperpigmentation.
Forma Treatment a skin tightening and remodelling treatments use radiofrequency energy and heat to improve your skin's plumpness and elasticity. This noninvasive procedure causes contraction in the lower layers of the skin while boosting collagen thanks to deep tissue stimulation, creating long-lasting results.
Laser Hair Removal using the DiolazeXL by InMODE is an advanced laser hair removal procedure that safely and gently eliminates unwanted hair. DiolazeXL has one of the largest treatment spot sizes, making treatments convenient and fast. The combination of efficacy, patient comfort and speed makes DiolazeXL a leader in laser hair removal. It is powerful enough to target and treat even the most stubborn hair.
Olivia Quido Clinical Skincare
Unique and effective skincare products, including a clinical and proactive range of skin care that effectively treats and corrects skin issues including hyperpigmentation. The official skincare line of MISS UNIVERSE.
Buy Olivia Quido Products Now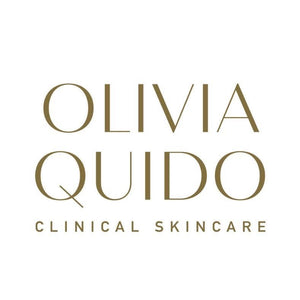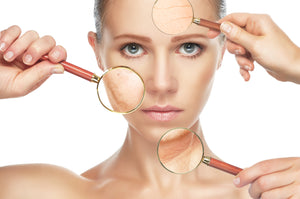 Skin Expertise
At Radiant Belle Med Spa, we help clients to enhance your natural beauty, address your skin concerns and achieved optimal results with the help of our talented skincare professionals where our treatments are combined with the latest art and science. Radiant Belle Med Spa is equipped with the latest aesthetic technology and we use OLIVIA QUIDO CLINICAL SKINCARE the official skincare line of MS. UNIVERSE. Our staff is highly trained and experienced in every treatment they perform. We are dedicated to the quest for physical beauty, and our entire team is focused on achieving outstanding results every time. For world-class med spa treatments, Radiant Belle Med Spa is the ultimate destination.
Contact Us
2506 Tudor Glen
(Tudor Glen Market)
St. Albert, Alberta T8N 3V3
(780) 818-3908
www.radiantbelle.ca

By Appointment Only

Monday, Closed
Tuesday, 9am - 6pm
Wednesday, 9am - 6pm
Thursday, Closed
Friday, 9am - 6pm
Saturday, 9:30am - 6pm
Sunday, 9am - 6pm


Follow us on facebook and instagram: @radiantbellemedspa
St. Albert Location
2506 Tudor Glen
(Tudor Glen Market)
St. Albert, Alberta T8N 3V3
(780) 818-3908
contact@radiantbelle.ca
By Appointment Only

Monday - Closed
Tuesday, 9am - 6pm
Wednesday, 9am - 6pm
Thursday - Closed
Friday, 9am - 6pm
Saturday, 9:30am - 6pm
Sunday, 9am - 6pm